Moving can be expensive and hiring a moving company just adds more cost. Many people will attempt to cut corners by packing their own boxes for the movers to load and transport.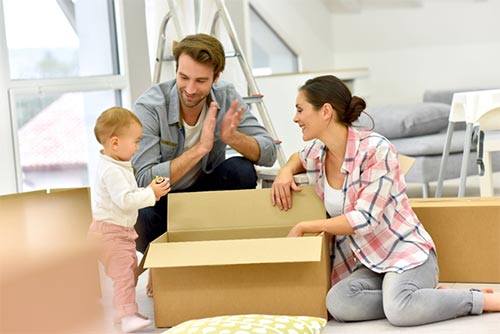 If you decide to go this route, be sure you follow these simple tips and avoid these recurring mistakes that movers see.
1. Use the right materials
Boxes aren't just boxes. Be sure to use quality boxes. They don't have to be brand new. But be sure they are in good shape and not flimsy in order to avoid your belongings being jeopardized. If you don't want to buy boxes, which are sold by any moving company, try looking on Craigslist or in the classifieds for free moving boxes. Most people just want to get rid of them once they unload them.
2. Don't overload boxes
Most moving companies will put a weight limit on boxes – average 50 pounds – to avoid both injury to the mover and the items in the box. Over packing boxes that make them too heavy to carry can make the box itself become unstable and can cause injury to the mover trying to move it. If items themselves are heavy, such as books, pack in smaller, easier to carry boxes. In the same sense, don't use trash bags or plastic containers to pack items in. Items in trash bags can shift, causing damage, and plastic can crack and break, also causing damage to items inside.
3. Make sure items are wrapped securely inside the box
There are many different materials one can use for packing. The most popular and effective packing materials are bubble wrap, Styrofoam peanuts and packing paper. If you are trying to save money, newspaper works well too.
4. Don't pack hazardous materials
Most movers won't move toxic materials including paint cans and cleaning materials. It actually is a good rule of thumb because if these materials spill they can damage your belongings.
5. Mark items clearly for organization
Make sure boxes are marked for easy unpacking.
Lastly, if you are inclined to let the hired help do all the heavy lifting, including the packing, the benefit is that your valuables are then insured. Paying the extra money to have movers pack, you will ensure they are liable for any damaged items. Many people do not realize that when they pack their own belongings, those items are therefore not covered if damaged. If the movers pack the items, they are. That's a bonus!
Categorized in: Uncategorized